Design Aids
How to design plastic extrusion for optimum quality and cost effectiveness
Application Any continuous profile such as a tube or channel can be extruded.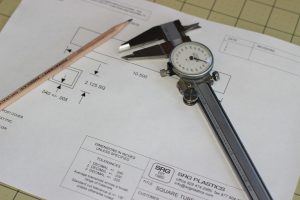 Cutting can be done inline during the extrusion process. This
depends on length and thickness.
Part Design Avoid multiple enclosures in the profile as they are expensive to tool
and produce. Be generous with radii in the outside corners (minimum
inside radius is .011) Eliminate mass where possible which adds to
material cost and contributes to uneven walls. Uniform walls are key.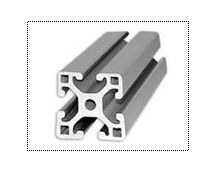 Thickness The ideal wall thickness for ease of production and cost efficiency is
.030 – .080 Walls as thick as .375 can be extruded but the process is
slowed down resulting in increased labor and material cost.
Tolerance The more generous the tolerance the faster the extrusion can run
resulting in cost savings to the customer. Typically a total of .030
is a reasonable tolerance for efficient line speed. Tighter tolerances
can be held see tolerance guide. Avoid over engineering your
extrusion with close tolerances that may not be necessary.
Materials Some materials process easier than others and some run faster than
others. Some materials require more sophisticated dies and after
forming equipment. For a brief description of some common materials
please refer to our material selection