FOR INFO OR A QUOTATION CALL: 602 909-0734
SRG Plastics is a domestic manufacturer of custom plastic profile extrusion serving the industry since 1980
We are a mid size company and able to respond quickly to our customers needs. We serve many industries including- aerospace-medical-electronic-automotive-lighting- construction and more. Call and speak to a knowledgeable person now. No call backs no voice mail. We welcome smaller production runs and most importantly all manufacturing is done in the U.S.A.
What to expect when getting started
Phase One – Submit your print and we begin the design & engineering of dies and in some cases vacuum calibrators. Dies are made in-house with EDM and CNC equipment. Typically completed four weeks sometimes sooner.
Phase Two – Once dies are ready its time to die test on an extruder. In this stage we look to validate all print dimensions. With some parts multiple die tests are required to achieve desired results. Samples are sent to customer for approval…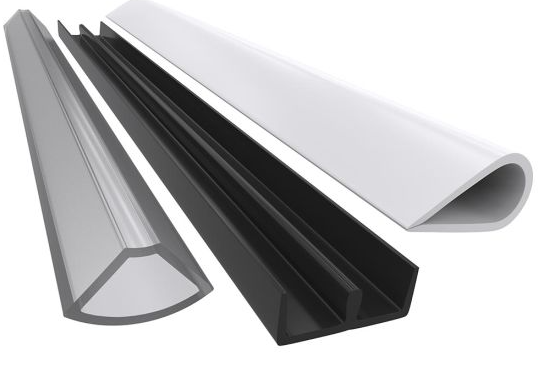 after sample submission
Phase Three – Once samples have been sent to customer and dimensions and quality have been approved the customer can send a production purchase order. At this stage SRG will order raw material and colorant and schedule production time on an extruder. Delivery is normally two to three weeks sometimes longer.
Customer should allow a minimum of six weeks from phase one to delivery of product. This is a typical lead time however in some cases unforeseen circumstances can delay the process.
additional services
Some customers require additional value added services
such as companion injection molded or fabricated parts
to complete an assembly. SRG offers these methods of
producing alternative plastic parts. Read more…