tolerance guide for plastic extrusion
Common material tolerance values per inch
ABS +/- .125/.50 – .020 .50/1.0 – .025 1.0/1.5 – .027 1.5/2.0 – .035
2.0/3.0 – .037 3.0/4.0 – .050 4.0/5.0 – .065 5.0/7.0 – .093
POLYETHYLENE +/- .125/.50 – .025 .50/1.0 – .030 1.0/1.50 – .035
1.500/2.000 – .040 2.000/3.000 – .045 3.0/4.0 – .065 4.0/5.0 – .093
PVC +/- .125/.50 – .010 .50/1.0 – .015 1.0/1.50 – .020 1.50/2.0 – .025
2.0/3.0 – .030 3.0/4.0 – .045 4.0/5.0 – .060 5.0/7.0 – .075
CUT LENGTH TOLERANCES
Inline cutting – 48 inch minimum +/- .250
Cut lengths under 48 inch must be done offline – minimum +/- .020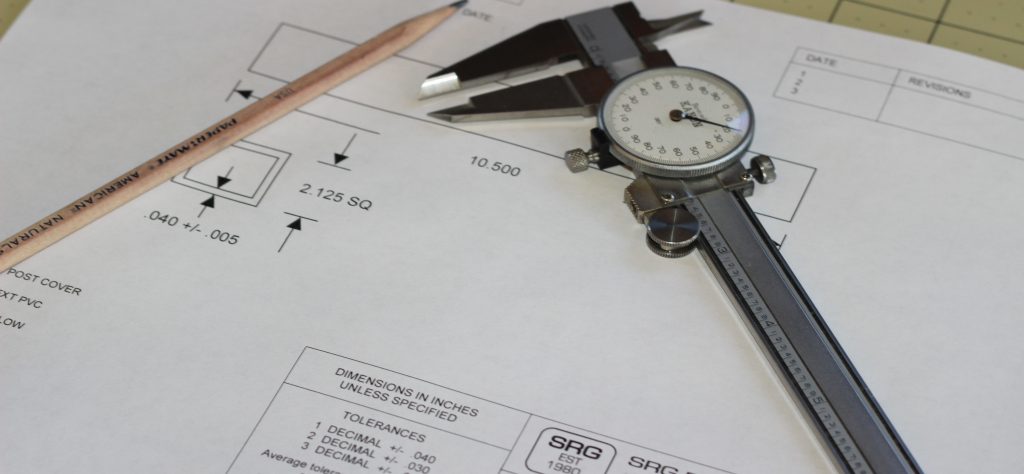 values . . .
are generally on the safe side of the
range. It is possible to hold closer tolerances in certain areas of the extrusion. We recommend that closer tolerances be considered carefully as the benefits may not offset the increase in cost. The closer the tolerances the slower the extrusion can run resulting in increased labor.
Profile dimension . . .
tolerances are expressed in thousandths or millimeters in a plus or minus. When figuring tolerances a general rule is 1% to 1.5% of the dimension. Example 3 inches would have a tolerance of +/- .030 – .045
depending on the material.
WALL THICKNESS . . .
is typically expressed in percentages. For instance rigid pvc would have a tolerance of +/- 8% Example a wall thickness of .080 would have a +/- tolerance of .007
[boldgrid_component type="wp_wpforms-widget"]